Do you ever feel like your head is in a fog? Many patients notice more clarity of thought after receiving chiropractic care.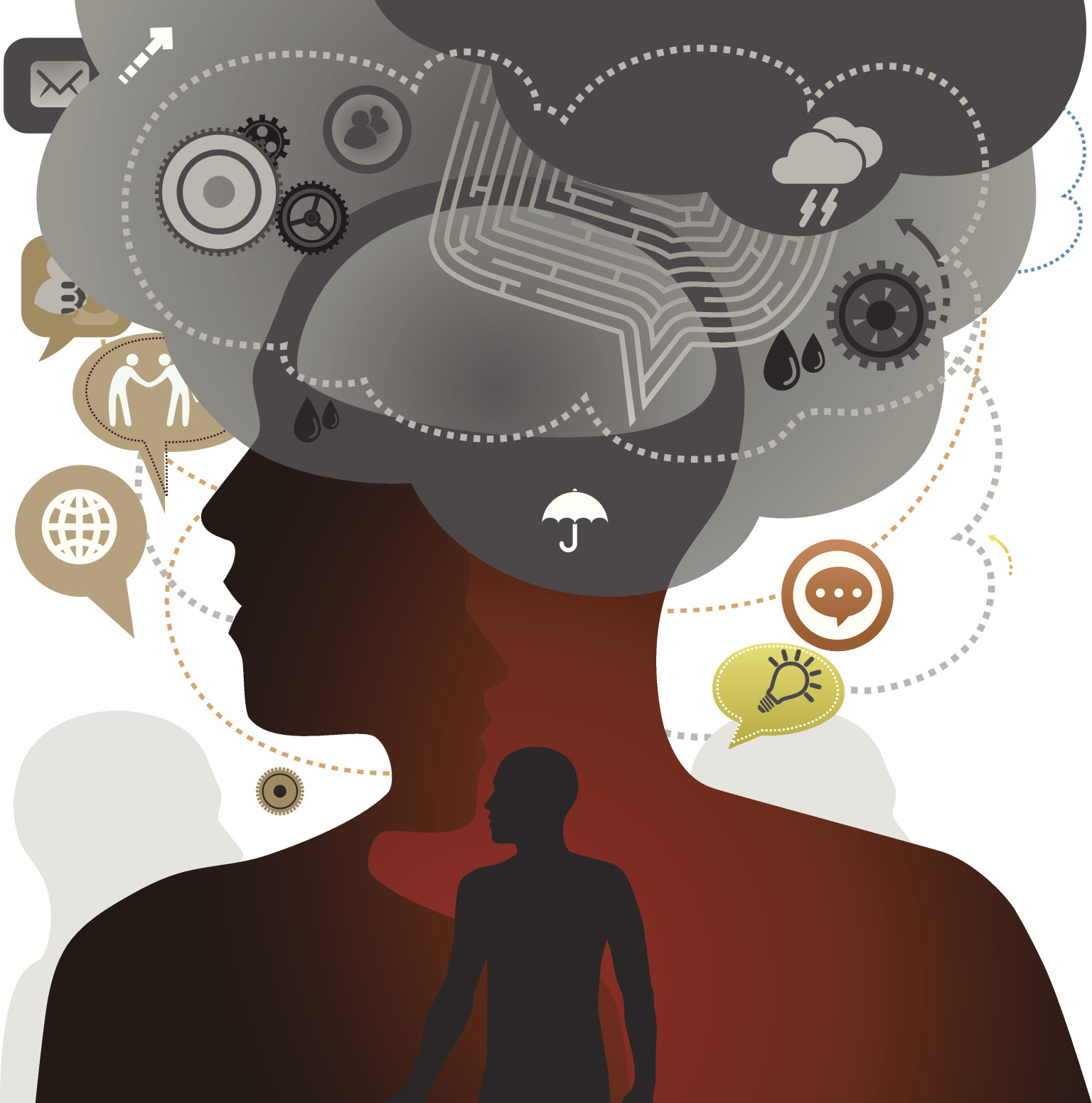 A new large-scale study offers explanation by revealing a correlation between back pain and mental health. This study explores the differences between those who self-report low back pain compared to those who do not. Analysis of approximately 191,000 adults interviewed in 43 different countries showed that subjects who experienced low back pain were more than twice as likely to experience anxiety, psychosis, sleep deprivation, and stress. The longer a patient experienced back pain, the stronger the association to poor mental health, with depression and psychosis being more likely.
The connection between the spine and metal status has been recognized long before this study. Nobel Prize recipient Dr. Roger Sperry is famous for saying that the spine is the motor that drives the brain. According to his research "90% of the stimulation and nutrition to the brain is generated by the movement of the spine."  As proposed by Dr. Sperry, structural and functional problems with the spine may cause deceased functioning of the brain and long term psychological effects.
Chiropractors are addressing the growing health concerns surrounding both chronic pain and other health issues. Since the founding of chiropractic, mental stress has been recognized as both a cause and effect of dysfunction in the body. This gives chiropractors a unique approach to healthcare. Through spinal adjustments, chiropractic offers better motion and dynamics of the spine, and the body is able to heal and improve brain and body functioning.
If you would like to learn more, contact Burkhart and Chapp Chiropractic, PLC at 616.698.0046.
Sources:
http://www.medicalnewstoday.com/articles/314493.php
Stubbs, B., Koyanagi, A., et al. (2016). The epidemiology of back pain and its relationship with depression, psychosis, anxiety, sleep disturbances, and stress sensitivity: Data from 43 low- and middle-income countries. Gen Hosp Psychiatry, 43, 63-70. Retrieved from https://www.ncbi.nlm.nih.gov/pubmed/27796261
Picture credit:
http://i.huffpost.com/gen/1276783/images/o-BRAIN-FOG-facebook.jpg
http://circleofdocs.com/wp-content/uploads/2015/05/mentalhealth.jpg